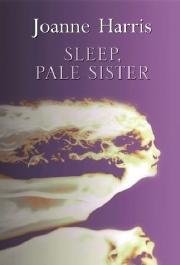 This reading books because I like the author or becuase
everyone else likes the author
. Apparently modern authors don't have as many
good
books in them as they have just books.
The book incurring my wrath today is
Sleep, Pale Sister
by Joanne Harris. I really liked two of her other books,
Chocolat
and
Five Quarters of the Orange
. I thought that they were brilliant, interesting, and thoughtfully written. Then... she reprints her second novel, and... I don't want to talk about this book. It's victorian death, painters, cemeteries, and ghosts. And pedophiles. And drug addiction - but the drug is laudanum. And it's used in a violent, controlling manner. And it's just weird. And dude, I'm really glad that it's done. I'm embarassed that I put it on my blog as what I was reading.
And I'm starting
The Paris Review Book of People with Problems
. I think that the only response to reading two horrendous novels in a row is to turn to short fiction.